Welcome to the Institute of Human Genetics of the University Medical Center Göttingen (UMG). We will be happy to advise you on all aspects relating to genetic disorders in our general clinical genetics clinic and in a large number of special multidisciplinary clinics focusing on specific disorders. Our accredited laboratory offers a broad range of diagnostic tests using state-of-the-art molecular genetic, molecular-cytogenetic and cytogenetic methods.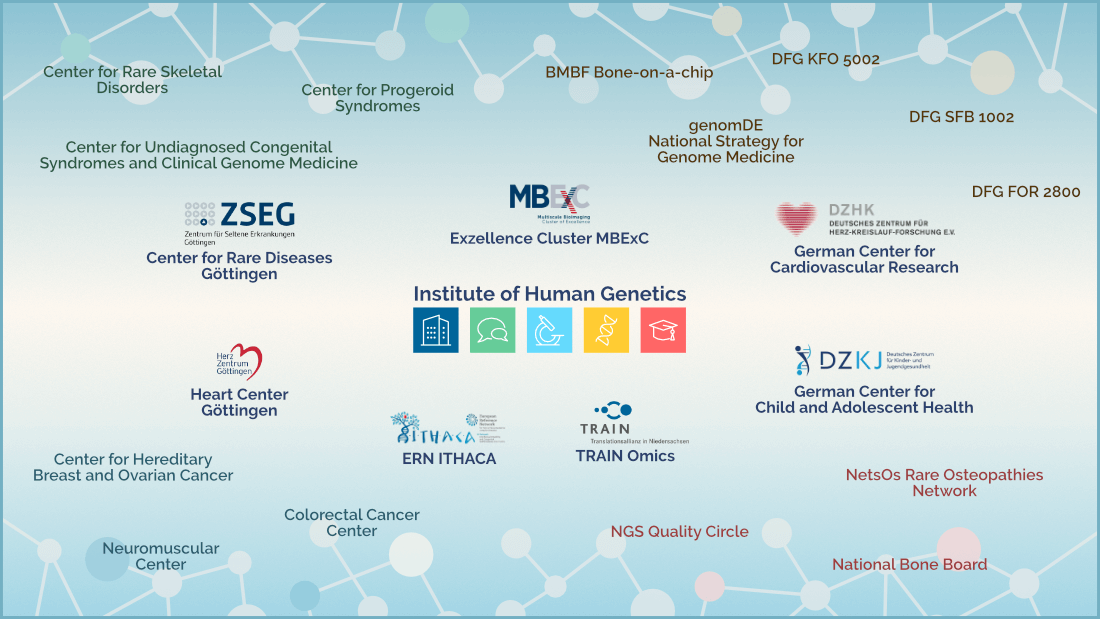 Our research groups are successfully investigating the causes of monogenic disorders, fundamental biological processes like genomic (in)stability and other cellular and molecular processes in aging and aging-associated diseases as well as the pathogenesis of cancer and novel options for its treatment. We are active in various clinical and scientific networks at the UMG and on a regional, national and international level. Our aim is to move research findings from the laboratory into clinical practice.
We are committed to engage young people and spark their interest in human genetics and are thus actively involved in academic teaching and professional education and training.