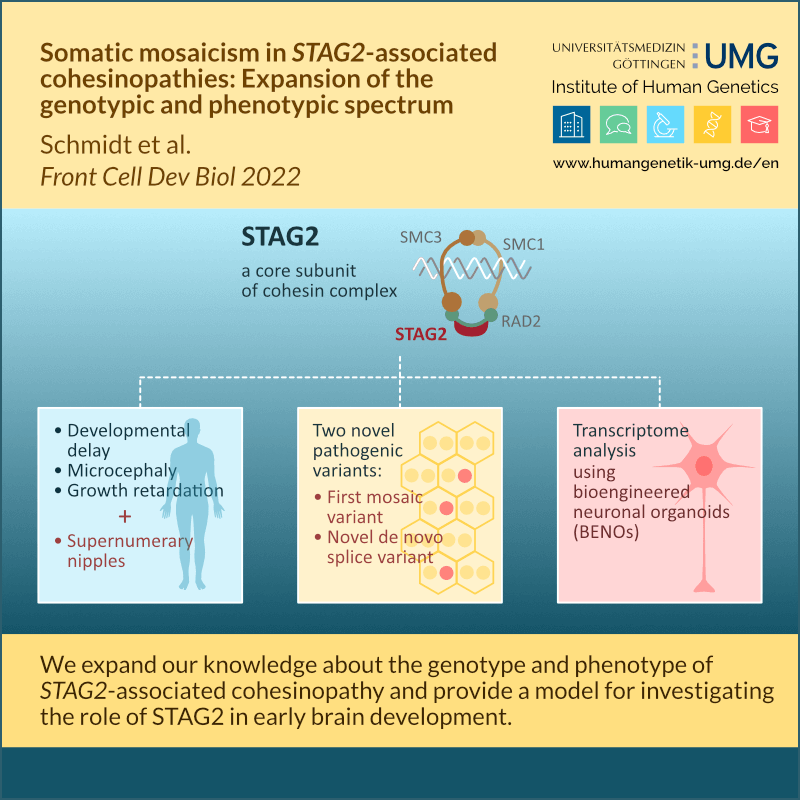 Somatic mosaicism in STAG2-associated cohesinopathies: Expansion of the genotypic and phenotypic spectrum
Schmidt J, Dreha-Kulaczewski S, Zafeiriou M-P, Schreiber M-K, Wilken B, Funke R, Neuhofer CM, Altmüller J, Thiele H, Nürnberg P, Biskup S, Li Y, Zimmermann WH, Kaulfuß S, Yigit G and Wollnik B.
Front. Cell Dev. Biol.. 2022 10:1025332. doi: 10.3389/fcell.2022.1025332.
Read More