Identified biallelic variants in tRNA synthetases reveal an emerging associated disease spectrum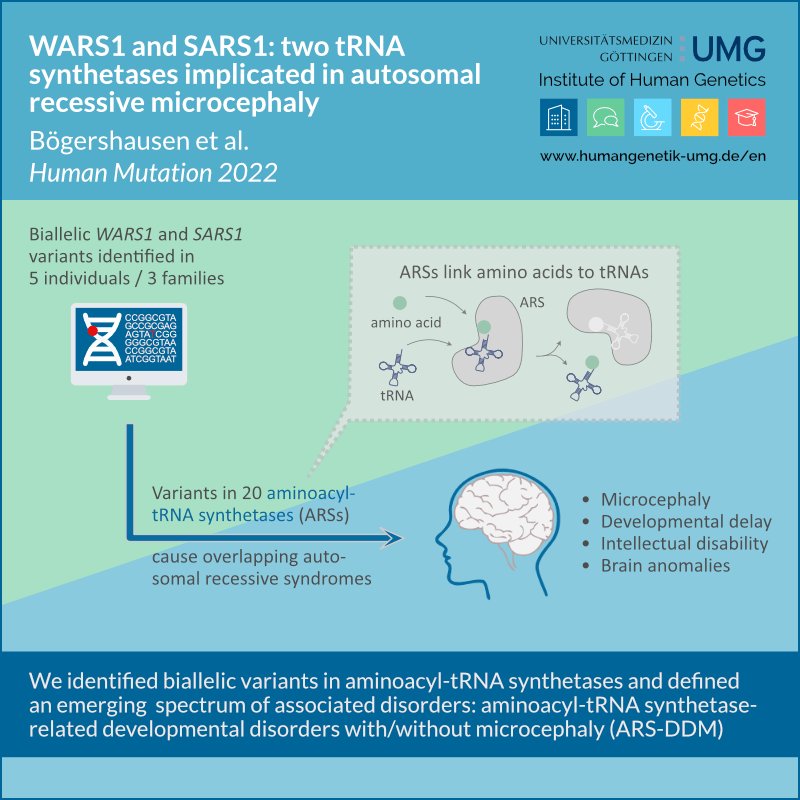 WARS1 and SARS1: two tRNA synthetases implicated in autosomal recessive microcephaly.
Bögershausen N, Krawczyk HE, Jamra RA, Lin SJ, Yigit G, Hüning I, Polo AM, Vona B, Huang K, Schmidt J, Altmüller J, Luppe J, Platzer K, Dörgeloh BB, Busche A, Biskup S, Mendes MI, Smith DEC, Salomons GS, Zibat A, Bültmann E, Nürnberg P, Spielmann M, Lemke JR, Li Y, Zenker M, Varshney GK, Hillen HS, Kratz CP, Wollnik B.
Hum Mutat. 2022 Jul 5. doi: 10.1002/humu.24430. Epub ahead of print.